Our Veterinary Services
At Olde Falls Rd Vet, we bring your pet the most outstanding veterinary care possible. Were treat both small and large animals with wellness services that will keep your animal happy and healthy!

Vaccines and Wellness examinations:
We provide both core and optional vaccines for dogs and cats. The American Animal Hospital Association (AAHA) recommends that all dogs receive canine distemper, hepatitis, parvovirus, parainfluenza, and rabies vaccinations. Core vaccines for cats include feline distemper, feline calicivirus, feline herpes, and rabies. Puppies and kittens should receive their first set of vaccines by eight weeks of age. We also offer Bordetella, leptospirosis, and Lyme disease for dogs and Bordetella, chlamydia, feline immunodeficiency (AIDS), feline infectious peritonitis, feline leukemia, giardia, and ringworm for cats based on your pet's risk and lifestyle factors.

We recommend annual wellness exams for adult dogs and cats between one and seven years old. Puppies, kittens, and senior pets should have more frequent examinations. At each check-up, we record your pet's weight and temperature, ask about eating habits and exercise, and discuss parasite control. Our veterinarians also check for specific health issues, such as diabetes and signs of cancer. You also have the chance to get help with any behavioral concerns.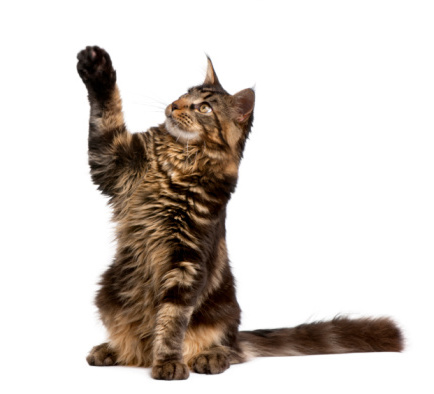 Surgical procedures:
Some of the most common surgeries we perform include tooth extraction, removal of skin masses, bladder stones, and surgery for various types of cancer. Regardless of the type of surgery your pet needs, his or her veterinarian will let you know exactly what you can expect. This includes the surgical procedure itself as well as the recovery at home. Whenever possible we utilize a surgical laser for the procedure as well as MLS Laser Therapy post-op to minimize inflammation and patient discomfort.
Spays and Neuters:
Spaying your female pet and neutering your male pet helps to control pet overpopulation. Unfortunately, millions of pets are euthanized every year because there are not enough homes for all of them. Additional benefits of sterilization include a longer lifespan, reduced risk of mammary gland and testicular cancer, no heat cycles or roaming behavior, and less aggressive behavior by both males and females.
X-rays:
Our internal medicine and doctor units work closely together to arrive at the correct diagnosis for your pet's health condition. After interpreting the results of a diagnostic image, our doctors prepare a report for your pet's veterinarian who will then decide on a course of treatment. We have digital xrays.
Blood work:
Your pet's lab and blood work can help detect problems long before he begins showing symptoms of disease. This valuable tool alerts us to issues, helping to detect disease at its earliest stages, when it is most treatable. We have partnered with Idexx, our reference laboratory, to offer discounted wellness lab work packages for pets of all ages.
Dental work:
Your pet's oral health is a good indicator of his or her overall well-being. We check the teeth and gums at every wellness exam to look for signs of infection or other dental problems. Additionally, you can schedule an appointment for a dental cleaning under general anesthesia. Our staff can work with clients to teach them proper tooth brushing techniques and to develop an at-home dental hygiene routine.
Senior Wellness:
Although the age at which dogs and cats are considered a senior can vary by breed, we like to start seeing pets for bi-annual exams around age seven. Like people, older pets have an increased risk of kidney disease, heart disease, cancer, diabetes, liver disease, senility, and general weakness. Staying on top of these issues helps improve the quality of life for your pet in the senior years. Mobility challenges and behavior changes are also more common with older pets. We have also partnered with Idexx, our reference laboratory, to offer discounted senior wellness laboratory packages to our clients.
End of Life care:
Saying goodbye to your pet is one of the hardest things pet owners face. We will work with you to develop a plan for this difficult time.
Avian & Exotic Pets:
In addition to dogs and cats, we provide veterinary care to rabbits, ferrets, and reptiles. While we are not specialists we also can provide veterinary care to birds, ferrets, rabbits, reptiles, and other small animals.
Small Ruminants:
We treat small ruminants such as sheep and goats.
Equine:
Olde Falls Road Veterinary Clinic provides equine care of preventive care, prepurchase examinations, and lameness examinations.
Laser Therapy:
Our clinic can provide your pet with MLS Laser Therapy to help treat numerous soft tissue and orthopaedic conditions. Our laser utilizes specific wavelengths of light to stimulate activity within damaged cells which reduces pain and speeds cell recovery. Pets with wounds, ear infections, surgical sites, arthritic joints, sprains, back injuries, and many other issues may benefit from laser therapy in addition to conventional treatment. Almost all of our surgical patients have their incisions treated with the MLS Laser immediately post-op to decrease post-surgical pain as well.
There are no known side effects to MLS Laser Therapy, though there are a few restrictions and it isn't appropriate for all pets. Ask Dr. Heilman or one of our veterinary technicians if MLS Laser Therapy may help your pet. We can treat horses, too!